​There are many art objects in the cellars of museums.
These works of art were purchased primarily with community money.
Show the artworks permanently on the facade side of the museums.
Make it so that from the basement up to the street side a slow moving
representation of artworks arises.
The square in front of the museum will then soon be able to see all
works of art free of charge.
The square comes alive and attracts people.
After all, something always happens and the taxpayer sees what the
money was spent on.
​Theme exhibits can simply continue inside.

​Stedelijk Museum Amsterdam response:
Sympathetic idea, to make the collections.
We also try to switch from the collection by regular work.
​
I wrote this letter to the Minister of Culture some years ago.​To the Minister of Education, culture and Science.
Dear madam, my idea is to go through the general cuts to
do something for the Dutch artists.
Would it not be nice to have art films, an example is included,
place on your website.
You can use this movie
.....
youtu.be/mNLHNH13vVk​.
​Your website comes to life more and the artist gets more free exposure.
And the citizen gets a direct culture from is own artists through your website.
How cheap can it still be today?
This would of course also be on provincial and municipal websites.

In anticipation of your answer, with kind regards,
Dutch Painter Geurt Ouwerkerk​The clearing is still going on, hence again my repeated call.
And do not let you stop looking at the website of your city
or municipality or action as been taken.
All municipalities and provinces have had a copy of this letter.Received positive reactions from all parts of the country.
Reaction team communication province of Overijssel:
Thanks for you suggestion via our site we will soon pay attention etc.

In short, art lovers, administrators, politicians etc. see if everyone stays or will contribute.
​
​​​​

Address Dutch Painter Geurt Ouwerkerk




Melde 46




1422 NS Uithoorn




​Tel: 0297-343797


​
Powered by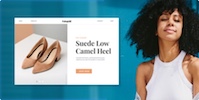 Create your own unique website with customizable templates.