Size: 100 x 120 cm
Mediums: acrylic paint
Materials: canvas on wooden frame
​
​
Painting process

​All objects in a black hole are stretched and pulled in at high speed.

It happens to me regularly that I just put some colors mix and think

that is a nice combination. Intuitively I bring the colors on the canvas,

take some distance and add some. I stop and think: it seems to be
​
characters who are attracted by a black hole.

​And a new dutch painting is born.
​
​
Address

Dutch Painter Geurt Ouwerkerk


Melde 46
1422 NS Uithoorn
​Tel: 0297-343797
​
​
Powered by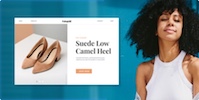 Create your own unique website with customizable templates.