​Size: 100 x 120 cm
Mediums: acrylic paint
Materials: canvas on wooden frame
​
​
The story behind the Cows painting


​My wife and I walk a lot in the countryside.

Usually we do the sounds of the animal after we encounter.

My wife is good at imitating cows.

So she does. It happened once that a cow screamed back to my wife

every time. This took 5 minutes. ​
​
​Then I asked if she wanted to stop. Then I made this cow painting.

​
Address Dutch Painter Geurt Ouwerkerk
Schilderijen
Melde 46
1422 NS Uithoorn
​Tel: 0297-343797
Powered by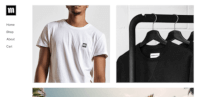 Create your own unique website with customizable templates.