Size: 50 x 70 cm
Mediums: acrylic paint
Materials: canvas on wooden frame
Explanation Dance Paintings
​
​These paintings were made in response to a documentary

about the ballet dancer Ahmad Joudeh.

This Syrian dancer gave children dance lessons between the
​
ruins of Damascus.

He received a guest role at the National Ballet in the Netherlands.

My paintings are both abstract and figurative.

The first dancers have a bird as headgear and para-gliders jackets.

As a symbol for free flying trough space.

​The bottom three paintings show the tightness of a dancer in captivity.



Address Dutch Painter Geurt Ouwerkerk
Melde 46
1422 NS Uithoorn
​Tel: 0297-343797



Powered by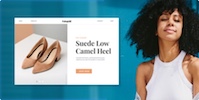 Create your own unique website with customizable templates.