Size: 100 x 100 cm
Mediums: acrylic paint
Materials: canvas on wooden frame
I have been attracted by people who were different.

In general they give you a glimpse of how you can also look at

the world a different way.

If someone or a situation is weird, I wonder if this is the case.

Of course, the tension in this painting is in that one tree.

​This tree had long since disappeared when cultivating the forest.



Address Dutch Painter Geurt Ouwerkerk
Melde 46
1422 NS Uithoorn
​Tel: 0297-343797



Powered by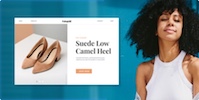 Create your own unique website with customizable templates.