​
Size: 100 x 120 cm
Mediums: acrylic paint
Materials: canvas on wooden frame
​
This look like an innocent painting, but it is not.

It's about the lies in the church.

It's about why we believe.

It's about why religious leaders are not persecuted.

It's about confession.

​It looks like an innocent fairy tale painting, but there is so
much behind it.



Address Dutch Painter Geurt Ouwerkerk
Melde 46
1422 NS Uithoorn
​Tel: 0297-343797



Powered by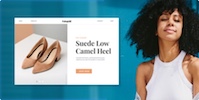 Create your own unique website with customizable templates.