Size: 100 x 120 cm
Mediums: acrylic paint
Materials: canvas on wooden frame
​

​Do you want to be famous, remember the following:

There are people who say that the road to being famous is the best.

But of course you should not say that to people who are in a traffic jam.

There are people who say that if you just focus, you be come famous.

But what has been the focus of Princess Diana and Paris Hilton?

And there are people like me who claim that the first recognition

by professionals is the most important moment. Axel Ruger, director of the van Gogh Museum Amsterdam among othersnominated my painting Art Painting Power Art Painting Power for a Dutch art award.

This was the best moment in my career.

How you get there has to do with focus and perseverance and

not unimportant luck.

With luck I mean that everything coincides in time and that you can

hardly influence yourself.

Good but after that 15 minutes of fame what happens then.

In the first place you become more confident you are proud and it gives

a great emotional positive feeling.

Then there is a void and the tendency to want to reach that same moment again,

but I know that can never happen again. There is only once the first moment.

There have been writers who became famous after their first book

but never could have been second to make. They did not get the level anymore.

So here you can see that being famous can also come too early and one

​putting huge pressure on your shoulders.

There are also artists who continue to know better and do not realize

that success is over.That is what I want to express in my painting: the relativity of Fame.
​
Address Dutch Painter Geurt Ouwerkerk
Melde 46
1422 NS Uithoorn
​Tel: 0297-343797

​
Powered by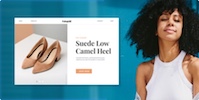 Create your own unique website with customizable templates.