Size: 100 x 120 cm
Mediums: acrylic paint
Materials: canvas on wooden frame
​
​
As a child, I feared angry monsters under my bed.

​Now 60 years later I still have regular fears the are mainly nightmares.

This often happens after watching a nasty movie or gruesome news

photo's late at night.

​The nightmare consist of a demon and a man who is scared of each other

as is shown in this painting.

Now I prevent stress images before bedtime and sleep much better.
​Art painting Power is in the same figurative style.
Art Painting Power
​
Address Dutch Painter Geurt Ouwerkerk
Melde 46
1422 NS Uithoorn
​Tel: 0297-343797

​
Powered by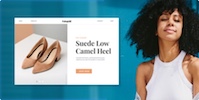 Create your own unique website with customizable templates.