Size: 100 x 120 cm
Mediums: acrylic paint
Materials: canvas on wooden frame
​
​
Total freedom is loneliness.

Individual freedoms have increased in the last decades.

​Due to digitization contacts between people are more indirect (Facebook)

A person has the freedom to choose to contact at any time

but the consequences of this freedom are that there are more people living

alone and looking for a intimate relationship.

But every relationship exists only by the grace of giving up one partial

personal freedom.

If you do not want to pay this price, you perhaps end up like the person
​
​in this painting.

​
Address Dutch Painter Geurt Ouwerkerk
Melde 46
1422 NS Uithoorn
​Tel: 0297-343797



Powered by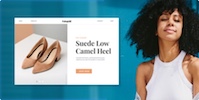 Create your own unique website with customizable templates.