​

Size: 100 x 100 cm




Mediums: acrylic paint




Materials: canvas on wooden frame
​
This painting was used in 2009 by the Sunny Side Up team for raising

money for the organization Pink Ribbon.

The yield was totally used for research on breast cancer.

The painting is exhibited in Exhibition Room Het Oude Raadhuis and

later on in the town hall of Aalsmeer Holland.

​In the painting you see the image of the politician Rene Martijn.

​
Address Dutch Painter Geurt Ouwerkerk
Melde 46
1422 NS Uithoorn
​Tel: 0297-343797

​
Powered by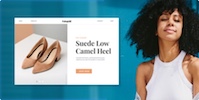 Create your own unique website with customizable templates.