Size: 100 x 120 cm
Mediums: acrylic paint
Materials: canvas on wooden frame
​
​
We live in an era of: uncertainty, terrorism threat, fear, polarization, extremism

and rising nationalism. The call for certainty is shaped by populists who tolerate

no contradiction. There is little to no attention for wise nuanced thinkers and or

for the possible victims. The composition of the painting reflects the theme of

zeitgeist: the populist, the victim and the wise nuanced thinker
​
​(literally and figuratively in the background).

​
This painting is nominated for the Van Lanschot art award 2016
​In the same figurative style look at Painting Fear
Art Painting Fear

​
Address Dutch Painter Geurt Ouwerkerk
Melde 46
1422 NS Uithoorn
​Tel: 0297-343797

​
Powered by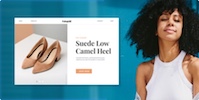 Create your own unique website with customizable templates.