​
Size: 100 x 120 cm
Mediums: acrylic paint
Materials: canvas on wooden frame
​
​
We live in an era of automation and

artificial intelligence

. The increase in

self-learning and self-thinking robots makes many existing jobs redundant.

Will these robots continue to serve humans or will these robots sooner or

later exceed humans? Do the robots take the lead and can they refuse any orders?

How autonomous can the robot become? The composition of the painting
​
​is in a usual human social setting with a leader, a group of followers and a dissident.
​
Address Dutch Painter Geurt Ouwerkerk
Melde 46
1422 NS Uithoorn
​Tel: 0297-343797



Powered by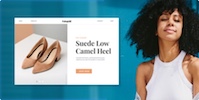 Create your own unique website with customizable templates.