Size: 100 x 100 cm
Mediums: acrylic paint
Materials: canvas on wooden frame
​
In the Netherlands we have skirts day.
That is the first spring day with a pleasant temperature.
That is the first day of the year when woman exchange their winter clothing
for summer clothing. Not only do slender woman but also woman with big sizes.
​This painting is dedicated to the Rubens woman, because big can be very beautiful.



Address Dutch Painter Geurt Ouwerkerk
Melde 46
1422 NS Uithoorn
​Tel: 0297-343797
​
​
Powered by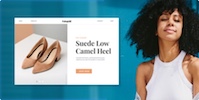 Create your own unique website with customizable templates.