Size: 50 x 70 cm
Mediums: acrylic paint
Materials: canvas on wooden frame
​
​
​
Limited Vision.

We live in a time where news is increasingly being tied up personally via

social media. This can lead to limited information and therefore tunnel vision.
​
Do you see that people (friends) in your environment lead that?

​Send them a link from these paintings.
​
​
Address Dutch Painter Geurt Ouwerkerk
Melde 46
1422 NS Uithoorn
​Tel: 0297-343797

​
Powered by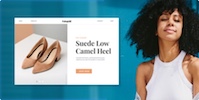 Create your own unique website with customizable templates.