Size: 100 x 100 cm
Mediums: acrylic paint
Materials: canvas on wooden frame
​
​
Review
Janna van Zon, owner of Huiskamer Museum Aalsmeer, wrote the

following review in 2012 of the exhibition of

Dutch Painter Geurt Ouwerkerk at the Gallery Sous Terre.

Anyone who has followed his work will immediately see how strong the

paintings are he has been working on in the last years.

The atmosphere and power of expression evoke a tension that keeps you

looking. The suggested emptiness forces us to fantasize.

The soul stirrings of the artist

and the resulting emotion is sublime, but do not let anyone get too close,

witch makes the work double interesting.

​
Address Dutch Painter Geurt Ouwerkerk
Melde 46
1422 NS Uithoorn
​Tel: 0297-343797



Powered by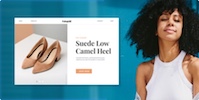 Create your own unique website with customizable templates.