The story behind the paintings
​92 Contemporary, figurative art paintings politically charged,
like
Art Painting Power the story behind this painting is that we live in an era of

uncertainty, terrorism threat, fear, polarization, extremism
and rising nationalism.

The call for certainty is shaped by populists who tolerate
no contradiction.

There is little to no attention for wise ​nuanced thinkers and or
for the possible victims.

The composition of the painting reflects the theme of
zeitgeist: the populist, the victim

and the wise nuanced thinker
(literally and figuratively in the background).
​More current topics
such as
Art Painting Brexit
with my statement
or
Art Painting Robot with the question can
AI
lead to the social setting of a robot-leader,
​robot-followers and robot-dissident?
Art Painting Robot
Or the series were single women feel trapped by their situation
Art Paintings Box.
The group of
9 figurative artworks
Art Painting Dreams
and
a series of 15 paintings

​
where you can see that with a small change
per painting the composition can remain intact.

​Art Painting Ordinary People
​Ideal for art education.

​

​In short, a range of feelings and emotions

are reflected in the paintings such as loss,

loneliness, sadness, problems, fear, power,

​humor and relativity. ​

​
​Bad youth of course.
​Worked as an architect, teacher, politician and artist.
Kenya (Kajado Masai Technical School 1974-1975)
Bolivia (Cochabamba, Instituto Tecnologico 1975-1977)
Nicaragua (Managua, Ministry of Public Housing 1980-1981)
Holland (Aalsmeer, fraction chairman local party 1982-1986)
Holland (Aalsmeer architectural firm 1977-2008)
​
Holland (Uithoorn fulltime painter 2008-now)
First sold painting in 1965.
​1 year World trip.
Exhibitions:
Excellent Beurs Rotterdam.
Gallery Sous Terre Aalsmeer 2012-2013.
Hanoff Video Exhibition Dutch Painter
youtu.be/mNLHNH13vVk​Nominated: Van Lanschot Kunstprijs 2016.
Born in 1948.
Motto: the desire is always more beautiful than reality.


If you are interested in one of the paintings, let me know

​​via the contact form below.
​
​Your data will be removed from the system within 24 hours.

​
Address Dutch Painter Geurt Ouwerkerk Schilderijen
Melde 46
1422 NS Uithoorn - Holland
​Tel: 0297-343797
​
​
Powered by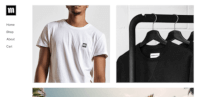 Create your own unique website with customizable templates.